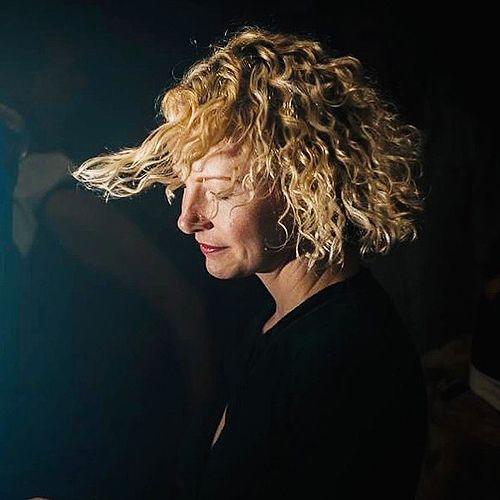 You may click the Booking Request button above, or get in touch with Karen Scargall to check availability and for more information. Ready to take the next step? Let's talk!
KAREN SCARGALL
Email: booking@powered-up.uk
Phone/WhatsApp: +44/7702246139
No stranger to the world of music, Becka is a British born singer songwriter from Leeds, Uk.
She consistently displays an angelic presence as a performer and within the groove of her songs.
Nurturing her craft over two decades, her vocals have matured to become in demand both locally, nationally and globally.
With a voice inherently ingrained with emotion, it's hard not to feel deep empathy with her songs.
She has worked, performed and had remixes of her songs released with an impressive array of electronic music artists such as: Victor Simonelli/ Marcie Allan, (Part of Me, Live PA),Kenny Dope ( Live PA ), E.Smoove ( Live PA), Justin Long ( Live PA ), Steve Silk Hurley, DJ Skip, Zonum, Soul Divide, R3V3S ( Daniele Severoni ) Sinner & James, Phil Maher, Carl Bias, Debrice King, Frankstar, DJ with Soul, Nicolas Bassi, Amateur At Play and Groove Technicians duo Scott Lees and Steve Richardson, Ghost Life, T.Markakis, John Khan, Paul Lyons & Distant People, Peter Mac, Miki Zara, Dan Liano & Jason Merle.
In the past four years she has had her music signed to S&S Chicago Records, Let There Be House, Soulful Evolution, Club Together Music, Pocket Jacks Trax and Vibe Boutique Records. She and R3V3S signed their original track 'Wishful Thinking' to the mighty King Street Sounds.
In 2021 she was voted runner up in the "BEST VOCALIST" category to legend Kathy Brown for the OVG Awards.
This busy lady hit an amazing #1 In the Overall & House traxsource chart with "People Hold On" – Italian based Antonello Ferrari Bruscella (DJ Antonello Ferrari), Aldo Bergamasco, Dec 2021 for 4 weeks.
2023 is set to be a very exciting year for Becka with a big collaboration coming in June with #10 traxsource top artist of the year Angelo Ferreri.
Latest Traxsource Releases: